Arthur A. Sackrule
Executive coach & Trainer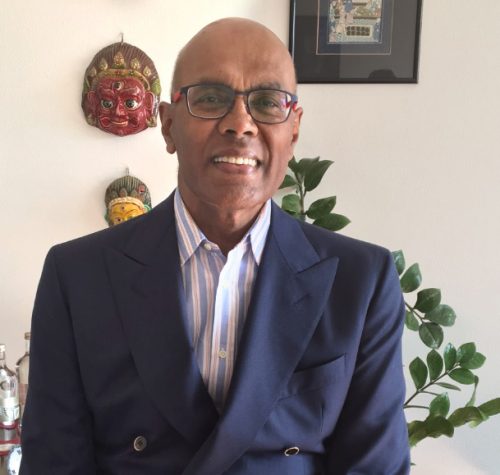 I'm Arthur A. Sackrule, born in Trinidad, in 1948.
Graduated in philosophy at the University of Cambridge, I have over 30 years of holistic experience in the field of training, education and therapeutics, with specializations in Erickson's Hypnosis.
I have focused most on the last 25 years on the study and the deepening of Neuro Linguistic Programming (NLP), directly with the founders and other major world leaders. I am NLP certified Coach & Trainer at NLP University in California, Robert Dilts and Judith DeLozier, the most excellence academy, the most innovative and ethical trainer in the NLP field today.
My personal mission is to facilitate autonomy in achieving full human potential. I am integrating different approaches to training, whose origins lie in Oriental wisdom, including Buddhism, Montessori's educational approach, Moreno's psychodrama, in approaching Gattegno's autonomy, responsibility and awareness, and of course western philosophy .
I express myself as a charismatic trainer and coach not only by teaching but inspiring others to reach the desired goals. I am particularly attentive to the congruence of myself and others, that is, that their actions are in line with their own statements.
My deep availability and attention to others is offered in a frame of genuine joy.
I live in Italy since 1970.
I founded Educational Services in 1986 to offer the highest quality of training, coaching and mentoring in the field of personal and professional improvement. Educational Services operates in Italy and abroad in any sector (business, art, education, sports, physical or mental wellbeing, etc.) with organizations and individuals who wish to interpret the future more motivating and inviting, and create a significant difference In the quality of their lives and that of others to achieve success.
---
Alexander Sackrule
Business development & Coach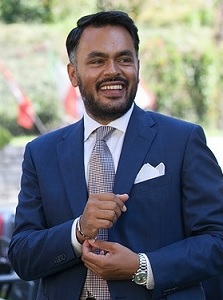 Born in 1975 in a multicultural family where oriental tradition is well-blended with the West, with great focus on respect for the individual and the development of human potential.
At the end of 2000, I welcomed the "call" of my father Arthur Sackrule, coach, trainer and great inspirer, to start working together in the organization he created over 30 years ago.
I started studying NeuroLinguistic Programming, and I continued in later years, becoming a Master Practitioner in NLP.
I like to take care of people, so I also deal with the marketing aspect, and in particular the relationship with the customers.
Being passionate about sports, I have also focused on studying and applying NLP in this field, with mental coaching.
I have supported several golfers (professionals, amateurs and golf clubs) both at the individual level and within the Italian Golf Federation, in their growth to create a significant difference in the quality of their lives to achieve success.
I also deepened the study of the Ericksonian approach as a great support in facilitating the desired change and in enhancing people to reach of their goals.
---
Elena Comegna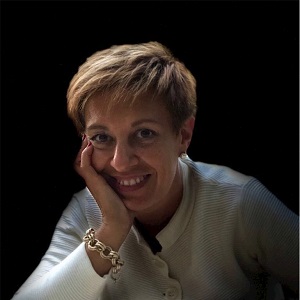 Already during the university years I devoted myself to the study of NeuroLoinguistic Programming. After graduating in the Science of Education at the Cattolica University of Milan, I furthered my studies, becoming a Master Practitioner in NLP.
I dedicate myself with passion to the development of people, so that everyone can find a significant place in their life. That's why I like to take care of people so they can discover their most authentic part and become more than they are.
I also dedicate myself to the study of Erickson's Hypnosis, understood as an "instrument" that allows you to approach your most intimate and authentic part and become more friendly with yourself, thus feeling more in harmony with others.
I'm an assistant trainer in the NLP Practitioner path and in business paths.
I have been working with Educational Services since 2004 to offer and share a very high level of training and coaching to help create a more desirable future for everyone.